All you Marvel fans, stop what you're doing and listen up now!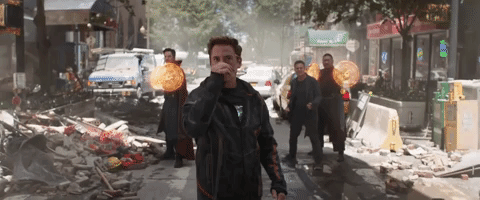 To celebrate the release of the highly anticipated Marvel Studios' Avengers: Infinity War, Singapore will host an unprecedented assembly of three Avengers Super Heroes - Robert Downey Jr. (Tony Stark/Iron Man), Benedict Cumberbatch (Stephen Strange/Doctor Strange), Karen Gillan (Nebula) and director, Joe Russo – at a show-stopping red-carpet style fan event on 16th April.
Registration details:
Date: 16 April (Monday)
Time: 7am
Venue: Marina Bay Sands Expo and Convention Centre, Hall B
Bring: NRIC or Passport
It's first-come-first serve!
More information on admission can be found here: http://www.marinabaysands.com/avengers/.
As this is a limited capacity fan event, access to the event will be available on a first-come-first-served basis!
An extraordinary cinematic journey ten years in the making and spanning the entire Marvel Cinematic Universe, Marvel Studios' Avengers: Infinity War brings to the screen the ultimate, deadliest showdown of all time.
Photocredit @ Walt Disney Studios Motion Pictures
Avengers: Infinity War opens in cinemas on 25 April 2018.
For more of the hottest movie news, subscribe to our newsletter here and follow us on Facebook and Instagram. Download the Popcorn app here to get access to the latest movie releases and showtimes in cinemas!